We were inspired by many different film openings because of their different type of shots and amazingly edited scenes. We have taken the idea of someone who loves to dance, just like Nina (Natalie Portman) in Black Swan who's obsession takes over her mentally. As you can see from our storyboard we have started off introducing the main character by showing her dance and doing what she loves, however as the heavy orchestral music builds, so do her movements to reflect her anger and anxiety. As she suddenly drops she starts heavily breathing, as the camera zooms in on her face, we wanted to represent going 'into herself' her life and her past.
This (image to the left) is the type of shot we would like the girl to start off with, but in a studio. Her costume will be a leotard, ballet shoes, tights and hair pulled back, like a typical ballerina.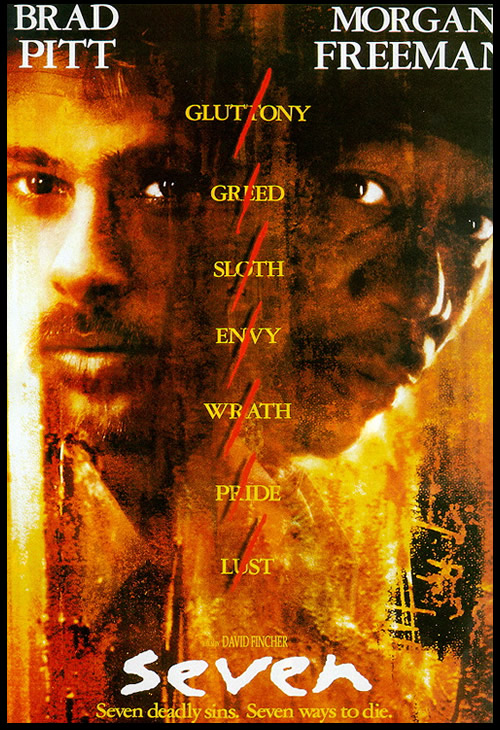 Also, the opening of Seven has a very effective and mysterious feel to it, as it has many quick and fast shots confusing the audience. The discrete opening is achieved with fast and short shots, changing speed and the length a which the shots are shown. We would like to incorporate these fast edited shots after the scene of her

dancing to represent her dark life at home, how she is neglected and unloved, even abused, bruises and cuts will be shown using make-up.
I have also researched many films about mentally and physically abused children, in order for our character to play a convincing role, they must know all the know consequences and problems abused victims go through. Films:
The Heart is Deceitful Above All Things - The dysfunctional twenty-three years old Sarah takes her six years old natural son Jeremiah from the home of his beloved foster parents with the support of the social service to live with her. Along the years, the boy shares her insane and lowlife style and is introduced to booze and drugs and mentally, physically and sexually abused by Sarah, her lovers and her religiously fanatic family.



Gardens of the Night

- An 8 year old girl is taken from her home and convinced that her family does not want her anymore. After enduring years of horror, she and her fellow victim are dumped by their captures. Now, 17 years old and no one to turn to, except each other they do their best to survive life on the streets, until one day she finally accepts the help of a shelter counselor to find her way home. However, what she truly finds is the love of her life and that you can never go back. "Gardens of the Night", is a haunting, gritty and topical story which delves deep into the world of child abduction and where it often leads...for the "lucky ones." The writer/director, Damian Harris bases his story on the kids, counselors, cops and pimps he met during two years of research.
Precious - In Harlem, an overweight, illiterate teen who is pregnant with her second child is invited to enroll in an alternative school in hopes that her life can head in a new direction. Her life at home takes over as she is raped by her own father and her mother is addicted to drugs and living off nearly no money as she doesn't work. Precious gets brutally abused physically and verbally for no reason and gets constantly teased about her appearance, losing her confidence and dignity she loses herself, and gives up. Meeting new people at her new school gives her hope, away from her home and so called 'family.'